July 11 2022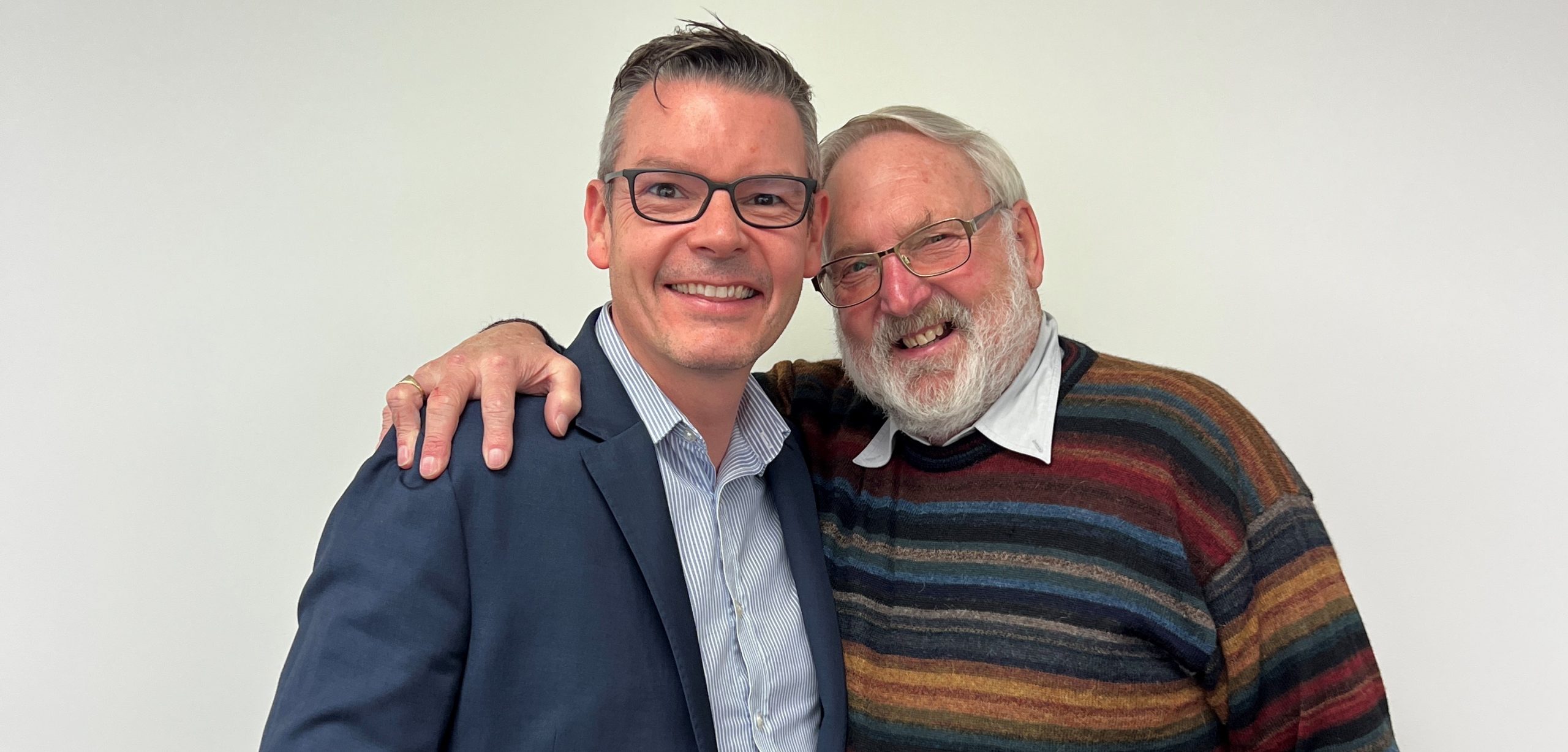 This week R3 Co-Founder and CEO Andrew Hewitson enjoyed a surprise reunion with old friend and print industry mentor Frank Burns at our New Zealand HQ.
Frank showed Andrew the ropes and supported him in his early career as an apprentice in the early 1990s at a prepress company called Valley Litho in Newcastle upon Tyne.
Frank emigrated to New Zealand many years ago and worked for OPTI-Flex until he retired in 2019.
The R3NZ team joined up the dots with help from Tony Johnson, R3NZ's Auckland Plate Room Manager. Tony reached out to Frank and managed to organise for him to call into the Studio to surprise Andrew.
The two old friends were absolutely delighted to see each other again and reconnect after more than two decades.
Their reunion was even more poignant as it was Frank's 75th birthday the same day!
Andrew explains: "The surprise was priceless! It was amazing and emotional to see Frank again after all these years.
"He was a fantastic friend, supervisor and support when I was starting out. Frank was my first journeyman, and I was hugely touched when he said it was the best birthday present to see me again."