January 26 2022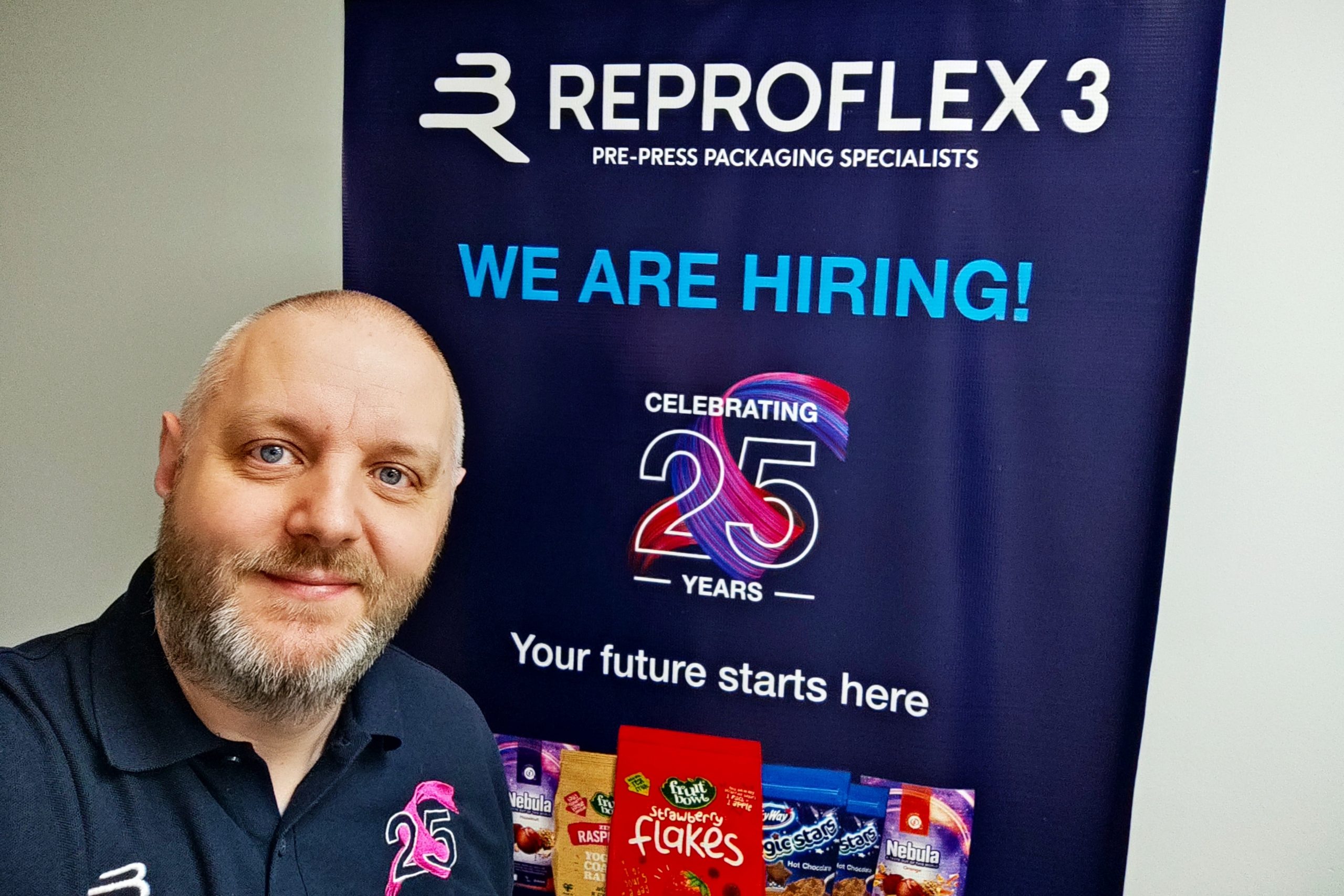 We're looking for enthusiastic Quality Controllers, IT Technicians and Pre-Press Studio Technicians within our UK HQ in Cramlington, Northumberland.
Every day we work with leading brand owners and print companies around the world to get the flexible packaging for major FMCG products and brands looking their very best on shelf!
We do this through our growing network of high performance pre-press facilities and partners serving the flexographic print industry world-wide.
Wherever you are in your career, we offer bespoke training, professional development opportunities and an exciting career path in a global company with a competitive salary.
Top three reasons to join our team:
Excellence in innovation making Reproflex3 a multi-award winning company.

'People focused' culture and community lived daily on a global scale.

A great place to work where your opinion matters.
Who we are:
Reproflex3 has been in business for more than 25 years. We are established, multi-award winning innovators in pre-press flexographic plate manufacture and FMCG packaging print solutions. 
Andrew Downey, UK General Manager explains: "The Reproflex3 family operates sites in India, United Arab Emirates and New Zealand supporting our UK headquarters, as well as our partners across Europe and the United States. Our people and technologies are playing a key role in shaping the future of the flexographic print industry on a global scale.
"We're delivering tomorrow's flexographic printing technology today and this is a great time to join us. We are growing and about to begin another stage in our exciting journey delivering high performance pre-press services to the global Flexo community."
Richard Smiles, Technical Manager, has been with the company for 18 years. Describing what's great about his role, he said: "The best thing for me is the opportunity to keep taking on new challenges and building on past achievements. I'm particularly proud of constructing our global site network which the team relies on 24/7. Technology doesn't stand still, its' always evolving and we need to keep pace. R3 is a great company to work for and our IT technician roles are a great opportunity to gain experience within a range of environments using all kinds of technology."
R3 Studio Manager, David Hughes, adds: "After working in the studio for 15 years, nothing beats the pride and satisfaction of seeing a packaging range you've worked on come to life and looking great on a supermarket shelf!"
Would you like to join the R3 Family?
We're looking for enthusiastic team players with a 'can do' attitude and the ability to adapt to meet internal and external customer demands with a solutions-led approach.
We're a close team and keen to work with people who embody our values, aren't afraid to challenge, innovate, experiment, and move at a fast pace. We're always looking for ways to improve our products, services, and ourselves.
Overview of the roles available:
Pre-Press Digital Technician is responsible for processing customer supplied artwork in order to achieve the best possible print quality, whilst ensuring that our reprographic outputs comply with our quality standards and customer requirements. Full details:  https://www.linkedin.com/jobs/view/2890308990.
Quality Controller will be responsible for ensuring that our reprographic outputs comply with our quality standards and customer requirements through efficient and effective quality control. The Quality Controller is responsible for using our quality monitoring software to ensure the quality of art and reprographic work completed by our studio operators, accurately logging issues found with sufficient information to allow for the studio operators to take corrective action, and communicating with customers when their jobs have been completed. Full details: https://www.linkedin.com/jobs/view/2894593931.
IT Technician operates within a small team dedicated to providing IT service management to the wider business and contributing to on-going software development projects. The IT Technician is the first point of contact for staff seeking technical assistance and also serves as the systems administrator, which includes the maintenance and deployment of hardware, software and security systems. Full details: https://www.linkedin.com/jobs/view/2889997958.
Experience would be beneficial for each role, but not essential, as full training is provided. If this sounds good to you, and you are IT savvy with a keen eye for detail and a conscientious nature, we would love to hear from you!
Call us: 01670 715505 for more details or email your CV to: joinus@reproflex3.com.
To find out more, check us out at www.reproflex3.com.