Z Due Wins Multiple International Awards at ABFLEXO FTA-BRAZIL

January 28 2021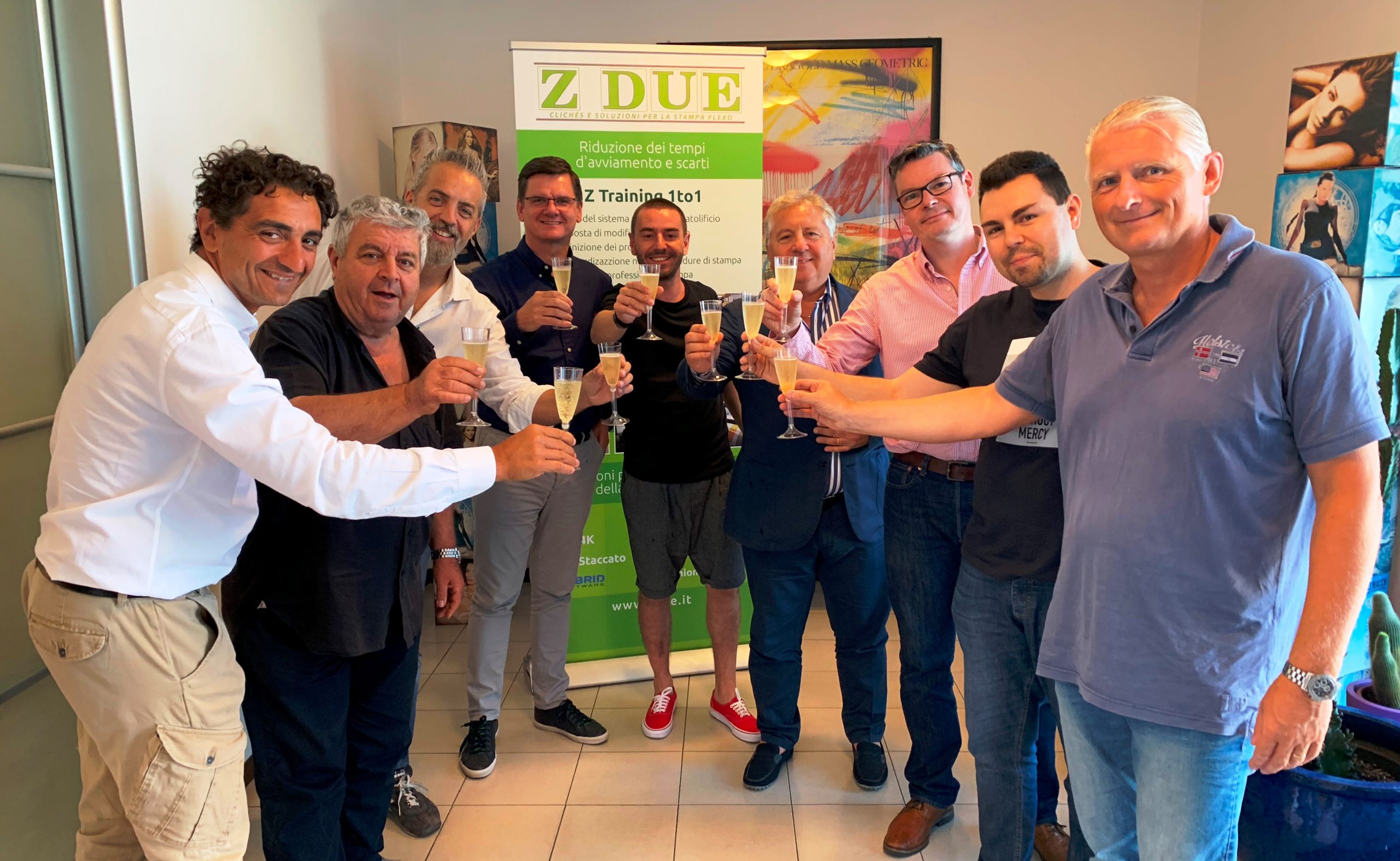 Z DUE, members of the Reproflex3 global partner network and leading supplier of pre-press services in the Flexo and corrugated print industries, has triumphed with three international awards at ABFLEXO FTA-BRAZIL 2021.
Z DUE is a Reproflex3 ProjectBlue, BlueEdge and VORTEX technology partner.
The company is the largest Flexo plate maker in Italy with 5 production facilities and one in Poland.
ABFLEXO FTA-BRAZIL is the largest celebration of Flexographic work in South America. Z DUE beat competition from around the world to scoop first, second and third prize, within the International Print Category.
Working together with Scatolificio Antonio Sada & Figli, Z DUE used Blue Edge technology to enter a large display for pasta brand De Cecco, produced on post-print coated cardboard, which won for its exceptional print quality.
Z DUE's collaboration with Imball Center also impressed the judges. The entry was a flexible film printed using ProjectBlue technology to produce gravure print quality in four colours.
The Italians triumphed again through a joint entry with Scatolificio Medicinese, which involved the creation of an eye catching 3D effect wine box that featured 'play of light' patterns achieved by using glossy and opaque varnishes.
Reproflex3 and Z DUE joined forces two years ago, forming an exclusive partnership to give Italian Flexo print converters and brand owners, access to Reproflex3's unique ProjectBlue and BlueEdge ultra-high definition screening technologies.
Benefits include increased optical density and shades towards zero that are comparable to gravure, both on flexible packaging and folding cartons. The system also has an extended colour gamut available from CMYK, generating savings associated with change overs, ink consumption and waste.
Speaking after the awards, Marco Mingozzi, General Manager of Z DUE, said: "This success for Italy is the result of close collaboration between converters and Z DUE. We are proud of our partners Scatolificio Antonio Sada & Figli, Imball Center and Scatolificio Medicinese.
"They deserve this prestigious industry-wide recognition as true innovators and quality printers at the top of their game. A special thanks also for our partner Reproflex3, to whom we owe an important part of this victory. Together we are promoting greater innovation and pushing the boundaries of Flexo."
Congratulating Z DUE on their wins, Andy Hewitson, Reproflex3 Co-Founder, said: "We are delighted to see Z DUE triumph in such a hotly contested category with three International Print awards. Their success is indicative of Z DUE's commitment to innovation and quality. We are proud of our partnership, Z Due is a true ambassador for ProjectBlue and BlueEdge technologies and it is wonderful to see them making an impact in the South American market."