A Year in Review: We look back at developments during 2022

December 15 2022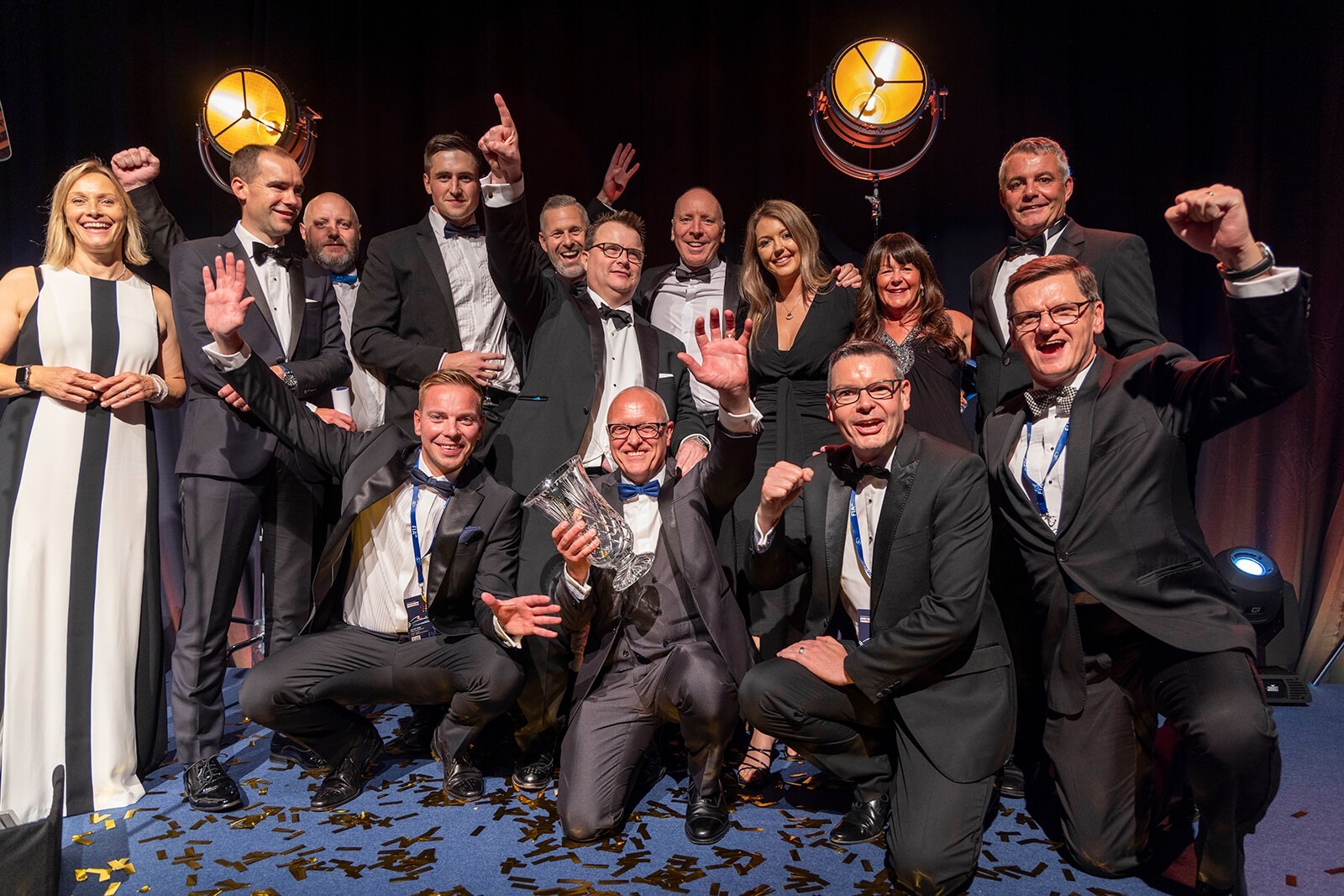 As we reach the end of 2022, we are reflecting on another significant year for the Reproflex3 family around the world, our clients and the industry.
Having overcome the challenges of COVID-19 during 2020 and 2021, this year has marked a return to a new 'normal' for all of us.
We've been celebrating 25 years in business throughout 2022, we have also created new industry partnerships and increased the team, meaning we now employ more than 80 pre-press specialists world-wide and deliver into more than 20 countries.
So, what else has 2022 had in store for the R3 family and the flexo industry?
Here, we take a look at the last 12 months and share some highlights with you.
January
Exciting developments for the R3 Middle East & Africa Team in Dubai: https://bit.ly/3UKEWgd
February
Our Co-Founder and Chief Operations Officer Trevor Lowes talks innovation in the flexo industry with Converter Magazine: https://bit.ly/3hdpgoh. You can also find out more about our Vortex HD screening technology here: https://lnkd.in/evb85Cbr
March
To celebrate his third anniversary with R3, which coincided with National Careers Week 2022, Andrew Downey our UK General Manager, talked about working inside the international flexo industry and the power of teamwork: https://bit.ly/3YjwWpt
April
Our teams in the UK and New Zealand joined forces during April to donate vital funds in aid of a Ukrainian refugee project helping to take displaced families to safety: https://bit.ly/3UY7Nhu
May
A big Thank You as R3 hits a new social media milestone: https://bit.ly/3W7pRGP
June
Reproflex3 New Zealand (R3NZ) expanded the team as we gear up for further growth: https://bit.ly/3uHDuAN
July
R3NZ celebrates a goldrush of awards for clients at the New Zealand Pride in Print Awards: https://bit.ly/3UOuy7s
August
Trevor returns to the R3 India family in Mumbai after a two-year hiatus due to the global pandemic: https://bit.ly/3HqF3uz
September
R3 announces a new technical partnership with Victory Graphics to improve service and supply to the UK flexographic print industry: https://bit.ly/3VRBaDb. September also heralded a record-breaking run for our clients at the Flexographic Industry Association UK (FIA UK) Awards 2022: https://bit.ly/3Y808Qe
October
R3 and ZDue renew our successful strategic partnership: https://bit.ly/3BoxxfO
November
Award success for R3 clients in the Middle East & Africa: https://bit.ly/3YszQZp
Watch our interviews with Sachin Arya, General Manager, Ajanta Packaging: https://bit.ly/3iWAAFJ and Husam Alzeera, General Manager, Oriental Printing Group BSC: https://bit.ly/3iSTkWz
December
A message from Trevor Lowes, R3 Co-Founder & Chief Operations Officer
"To sum up, we've only just touched on what has been a momentous year for Reproflex3.
A highlight and something of which we all feel extremely proud is playing a key role in creating multiple award-winning prints for our clients and print partners around the world.
Twenty-Four to be exact, ranging from 'Best in Show' to 'Technical Innovation' awards and everything in between. This recognition has come from respected industry bodies and leading lights in flexo around the world, including the Flexographic Technical Association Awards in America, FTA Europe Diamond Awards, FlexoTech International Print & Innovations Awards, FIA UK Awards, MEA Prime Awards and the New Zealand Pride in Print Awards.
Take a look at our Roll of Honour https://reproflex3.com/awards/ and see for yourself.
Now, as we gear up for the festive season, we are already preparing for what is shaping into another big year for R3.
As passionate pre-press suppliers, we remain completely focused on capturing efficiencies in the supply chain that will help our customers to be even more successful despite the squeeze we are all experiencing due to rising energy and raw material costs.
This is largely why our global partnership network is expanding, as interest in collaborating with us continues to grow now that the diversity and cost benefits of flexo in packaging are better understood.
We are committed to supporting converters and brand owners through our network of core applications and production tools, as well as helping them to get the best out of the graphic added-value functions of flexo, through innovations like our VORTEX™, BlueEdge™ and ProjectBlue™ technologies.
In today's digital era, our plan for 2023 is to keep diversifying, collaborating and expanding our tools and technology platforms. With lots of exciting things on the horizon we cannot wait to see what the New Year will bring!
Thank you for supporting us on our journey.
We wish you a happy and prosperous 2023."