New Appointments Support Growth Ambitions

June 13 2022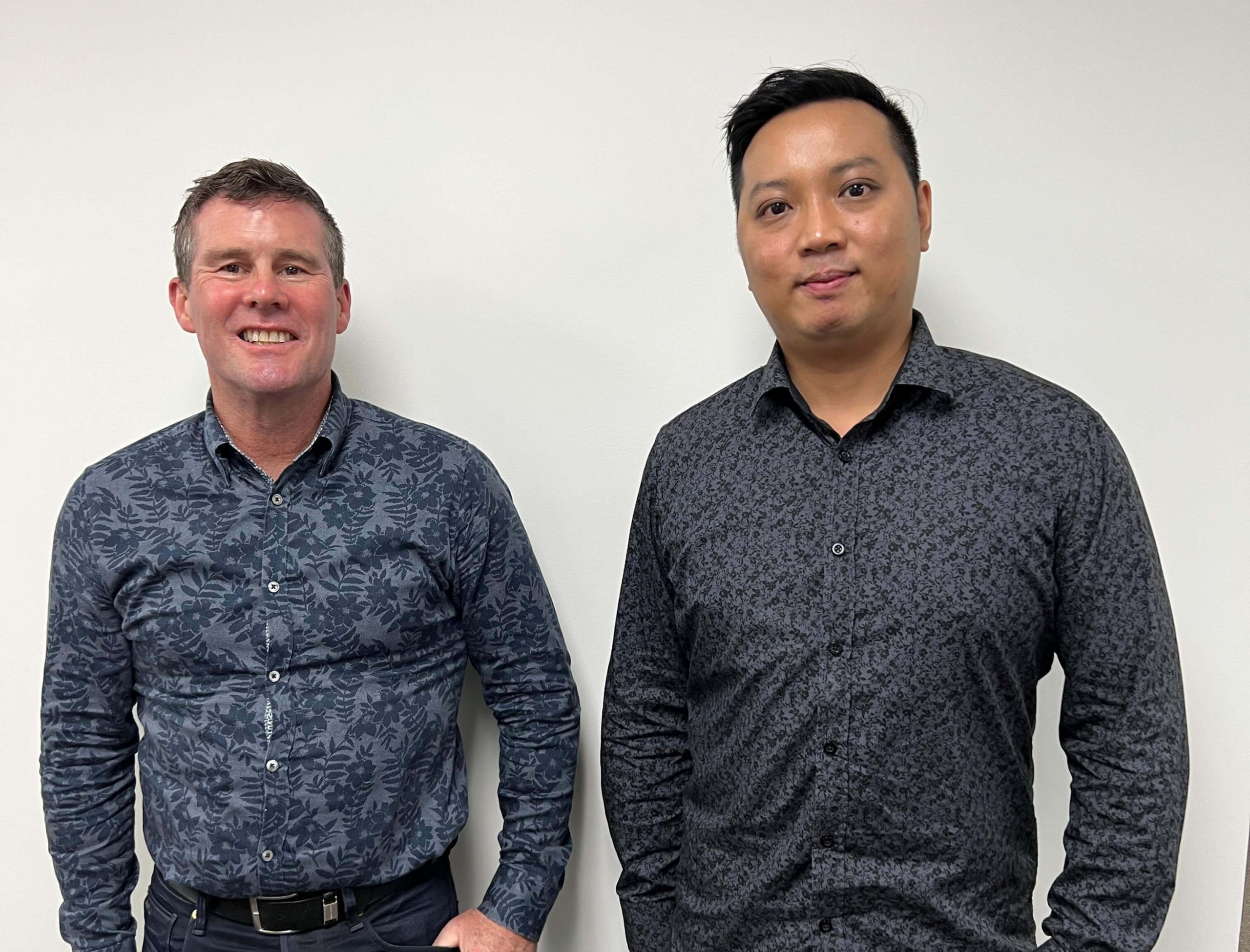 (L to R) Bernard Webster, R3NZ Business Development Manager with Glenn Tiongson, R3NZ Plate Maker.
Reproflex3 New Zealand (R3NZ) has announced two new appointments as it gears up for further growth. 
R3NZ, which specialises in high-performance flexographic prepress services to the global flexographic community, has appointed Glenn Tiongson as Plate Maker, while Bernard Webster re-joins the company as Business Development Manager. 
Glenn is new to the flexo industry, having spent seven years' working in offset printing. 
Bernard, originally a typographer by trade, has more than 40 years of print industry experience, including 30 years working in flexo.
Welcoming them to the R3NZ team, Angus Cooper, General Manager, said: "We have seen a strong start to 2022, despite the challenges of the Covid pandemic, which is reflected in the need to recruit additional expertise. 
"We are committed to investing in the best people as we widen our customer base in New Zealand and Australia, so I'm delighted Bernard has returned, and Glenn is on board. They're set to become an integral part of the team, supporting growth and securing success as we continue to invest to meet customer demand.
On re-joining the business, Bernard said: "I'd previously worked with Optiflex and began contracting to Reproflex3 when they acquired Optiflex last year. With the added scope that Reproflex3 brings, it became apparent there was a need for a full-time role again. I am incredibly happy to join the R3NZ team in Auckland. The global reach and innovative technologies are things that make the role exciting and creates lots of new opportunities."
Describing what he wants to bring to his new role, Glenn explains: "Joining R3NZ gives me the opportunity to gain experience, expand my overall printing knowledge, whilst learning new and different techniques. I'm really enjoying the more technical type of role that flexo offers, along with helping to ensure that our customers have the best possible quality packaging on shelf."
Since it was established in 1996, Reproflex3 has grown into a global business with sites in the UK, Middle East and Asia. It acquired Optiflex in October last year to create R3NZ which operates from facilities in Christchurch and Auckland. 
The company also delivers its unique prepress technologies in the United States and mainland Europe through its global partner network and joint ventures which service clients 24/7 anywhere in the world.
Now, as Reproflex3 marks its 25th Anniversary in the UK, it is forecasting solid growth for the next 12 months on the back of strong demand and new orders.