REPROFLEX3 and ARC International join forces

July 6 2021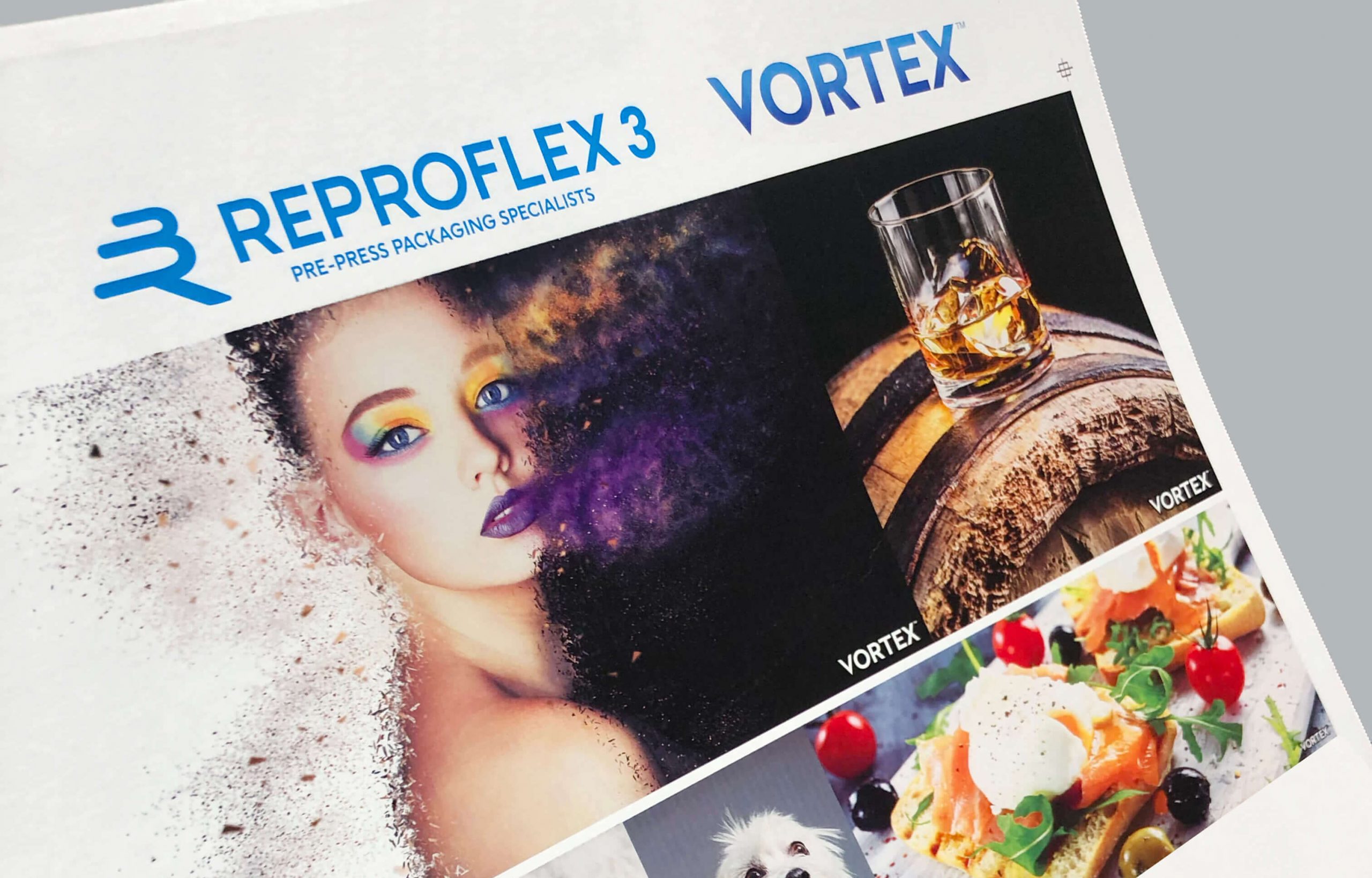 UK-based flexographic pre-press specialist Reproflex3 Ltd has announced a new technical partnership with ARC International in the United States to deliver its VORTEXTM print technology to the Americas.
ARC International is a leading supplier of anilox rollers and services in the flexographic printing industry with manufacturing sites in Charlotte, NC and Las Vegas, NV.
The exclusive partnership is aimed at the growing demand for high-quality corrugated packaging graphics across all FLUTE lines and print across the territory.
REPROFLEX3's Vortex technology is game changing technology for ALL corrugated printers, whether it is brown box or multi-colour high graphics. It allows post print graphics to be produced at higher screen levels with superior solid coverage. Designs that would normally be printed using a pre-print or digital process, can now to be more cost effective and printed directly on a Corrugated Flexo folder gluer. Vortex technology will also allow brown box printers to achieve better ink coverage on their boxes due to how the ink is transferred from the plate surface. In a nutshell Vortex delivers improved press set-up time, high impact graphics and super solid colour densities.
ARC International, a leading anilox roller manufacturer for the corrugated industry in North America, has recently invested in new laser technologies that will integrate a new Fibertronic engraving process, allowing ARC anilox rollers to complement the Vortex process by producing the highest tolerances, roller-to-roller. ARC International is the exclusive anilox supplier chosen by Reproflex3. The ARC team will be enabling integration of Vortex technology as well as performing audit analyses to tune in anilox specs for Vortex.
The new alliance will be supported by Canada-based DTM Flexo Services through its extensive knowledge of the industry working with ALL the partners and customers to bring added value to the process.
Pacificolor, a leading supplier of prepress services in both the US flexo and offset print industries is also supporting the partnership.
Reproflex3, ARC International, DTM and Pacificolor will officially launch Vortex at the hugely anticipated SuperCorrExpo, which takes place August 8-12, 2021, in Orlando, Florida.
Andrew Hewitson, Reproflex3 Co-Founder, said: "We are delighted to be teaming up with ARC International and DTM Flexo Services to drive Vortex in the US corrugated market. This alliance creates great synergies with our established delivery partner Pacificolor which is committed to working with us to expand the technology's reach and support our plate delivery and fulfilment needs.
"We're seeing a real shift in consumer expectations during the global Coronavirus pandemic and subsequent lockdown situation. There's a movement for brand owners to decorate their outside packaging to enhance the consumer experience and better promote their brand.
"Vortex is a highly effective, new generation technology for flexo printing on corrugated board. It delivers superior print consistently and efficiently along with many more benefits. We can't wait to showcase its capabilities at the SuperCorrExpo in Orlando next month. It is one of the most influential corrugated packaging-focused trade shows in the Western Hemisphere. You can find us on the ARC International booth #2123."
Micheal Foran, President, CEO and Founder of ARC International, said: "When we were first introduced to Reproflex3, we immediately recognised the benefits that the Vortex technology could offer to the North American corrugated market.  We're excited to bring this European FTA award-winning technology to the table for both the integrated and independent box makers throughout North America.
"With our broad customer base and existing corporate roller programs in place, we feel that ARC International's technical service team, along with DTM Flexo Services in Canada, can show the corrugated industry how the Vortex process can enhance their overall print quality, just as we've been able to do over the years with our Opticell™ and HV™ High Volume anilox rollers.  The new HVV™ High Volume Vortex roller will be the perfect partner to the Vortex plate technology!"
Dave McBeth President of DTM Flexo, adds: "Combining these four fantastic companies and their technologies will bring corrugated print to a much higher standard here in North America. The Vortex technology combined with high tolerance anilox technology will allow printers to now take jobs that would normally be printed pre-print and have them printed directly onto a box.
"The cost savings for customers and end users are huge. The process will also allow brown box printers to produce a higher quality box with great solid graphics. Having been in the anilox and pre-press platemaking world for 35-plus years, and understanding how ink releases onto dots and how, in turn, that is transferred to the board, bringing these two companies together (ARC and R3), with expertise in award winning plate technology and anilox, will revolutionise corrugated print here in North America."
Tim Hirsch, Owner, Pacificolor LLC commented: "We have a great relationship with Reproflex3 and we're excited to be supporting the delivery of Vortex through our state-of-the-art prepress facilities in Utah, Colorado and Minnesota. This powerful technical partnership brings the capabilities of Vortex to the market and presents a fantastic opportunity for us and our client base to move to a whole new level."
"Once we verified the fantastic results that Reproflex3 was reporting with their innovative Vortex system — particularly the significant reduction in dot gain and ink usage — we were eager to find a way to introduce this technology to ARC customers," said Micheal Foran, CEO of ARC International. "That's going to happen at SuperCorr."
"We continuously analyse emerging flexo technologies that have the potential to help our customers maintain and improve the quality of their products or the efficiency of their operations. For many of them this might be a quantum leap in the kind of package they can now offer to new customers using existing equipment," Foran concluded.
Check out this new technology in Orlando, Florida at SuperCorrExpo, August 8-12, 2021, booth #2123.