Reproflex3 Appoints Chief Financial Officer

April 4 2023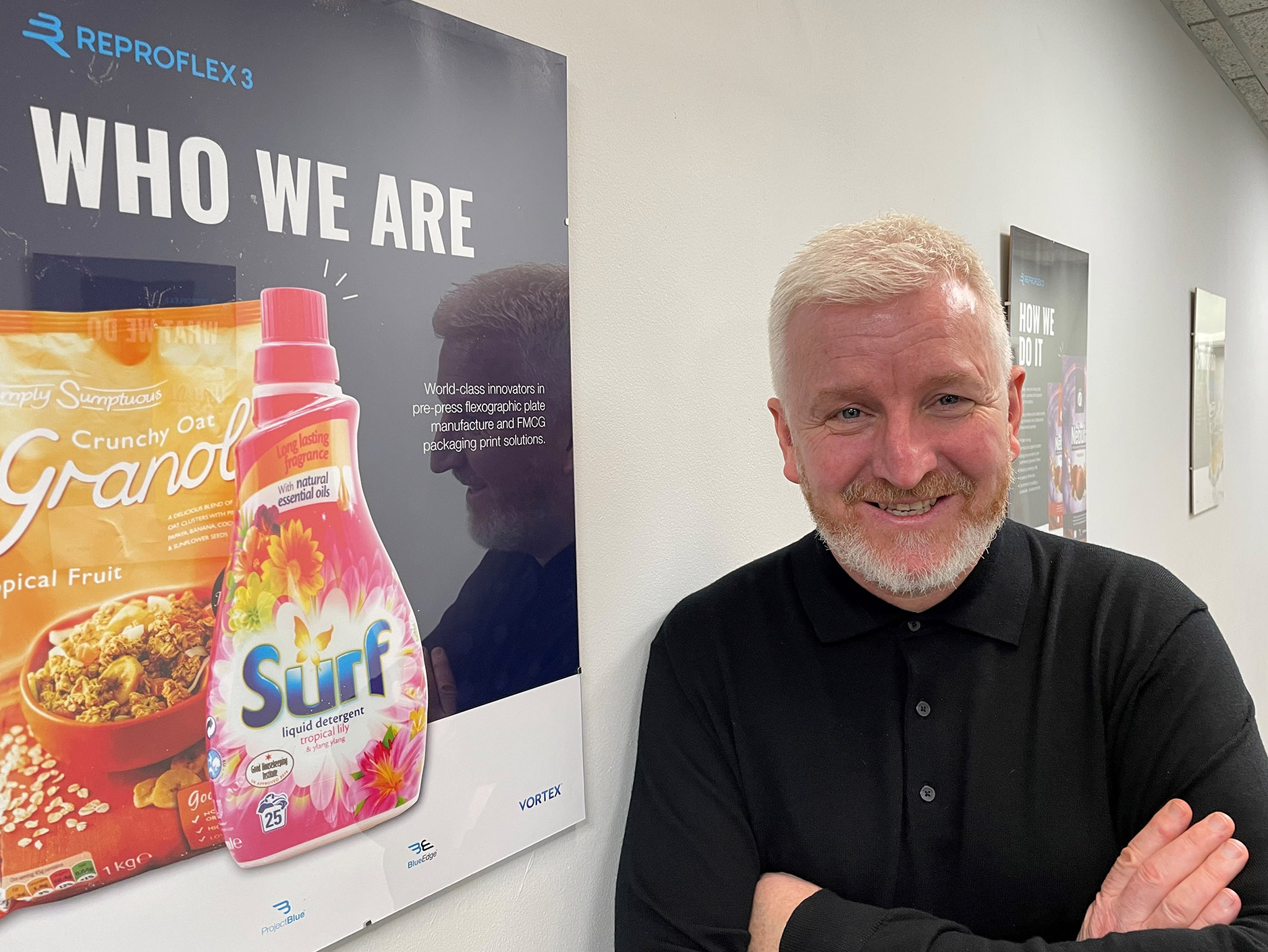 Brendan Regan joins Reproflex3 as Chief Financial Officer.
UK-headquartered flexographic pre-press group Reproflex3 has appointed Brendan Regan as chief financial officer (CFO).
Brendan brings more than 25 years' experience to the role after beginning his career at UNW Chartered Accountants working in auditing and corporate finance.
He then spent over a decade in senior finance and regional operations director positions at Parkdean Resorts – the UK's largest holiday park operator. More recently, Brendan has specialised in FD and CFO roles for several owner managed SMEs in various growth phases.
At Reproflex3 he will work within the senior leadership team as the business continues its ambitious growth plans in the flexible and corrugated packaging industries globally.
Andrew Hewitson, Reproflex3 group CEO, explains: "Brendan completes the last in a series of strategic appointments to build what I believe is a formidable leadership team. He brings a wealth of relevant expertise with ambitious SMEs seeking to grow and diversify. This is an exciting time for the business and we are looking forward to what lies ahead."
Brendan commented: "Andrew and business co-founder Trevor Lowes, COO, have built an exceptional business based on innovation and collaboration. I'm looking forward to using my expertise in corporate finance as the group seeks to continue its expansion trajectory through acquisition and organic growth.
"To do that successfully, it is important consistent financial disciplines are deployed across the company globally and an efficient group-wide reporting structure is operational to enable fast and effective decision making."
Reproflex3 is the company behind high-definition screening technologies ProjectBlue and Vortex, specifically designed for the flexible and corrugated packaging sectors. The company was launched in 1996 by Andrew Hewitson and Trevor Lowes and is headquartered in Cramlington, Northumberland.
Today it operates sites in the UK, Middle East, Asia and New Zealand and deploys its flexographic print technologies through technical partnerships in the USA and mainland Europe. The business employs more than 80 pre-press specialists world-wide, delivering its pre-press services and multi-award-winning flexographic screening technologies into 20 countries.
Find out more at: https://reproflex3.com/.